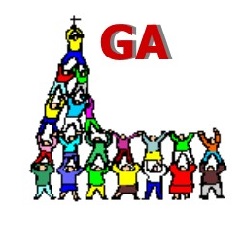 Annual general assembly
This year, our Annual General Assembly (AGA) will take place on June 20 (Sunday) after 11h30 Mass in the Church.
Find below the Draft Agenda. Please contact the Parish Office (office@johnxxiii.ch) for any proposed amendments no later than June 14 (Mon). The 2020 accounts & budgets are available in the Parish Office and here. (Statutes Art 8. Sec 5).
For the draft agenda, we have 2 open positions, HR & Safeguarding. Interested parishioners must declare their candidacy to the Parish Office no later than June 18 (Fri). The declaration must be accompanied by: (1) a written endorsement by at least 2 members of the parish; (2) a short statement indicating experience and/or qualifications as well as motivations; and (3) which position they are interested to fill. (By-laws Art III Sec 10).
Persons eligible to vote at the General Assembly must be:
Registered in the Parish; (b) Catholic, and (c) Above 16 years of age. To verify whether you are registered or not, check the Parish Directory, which is kept electronically in the Parish Office. The Minutes of last year's GA & 2020 accounts are on the Parish Website under General Assembly, or obtained from the Parish Office
AGA DRAFT AGENDA
Opening Prayer
Welcome & Approval of Agenda
Approval of July 2020 GA minutes
PAC 2020 Report
5. Report 2020 from Director of Religious Education
Vicariate Liaison 2020 Report
7. Report on Parish Finances, followed by Q&A
Review & Approval of Parish Accounts
Auditor's report
Approval of budgets
Stewardship Campaign Update
Pledges & Loan Repayments
Future Projects
8. PAC Elections
Safeguarding/Child Protection
HR
New Members to PAC
9. Any Other Business