Neighbourhood volunteers help identify needs, offer moral support and provide referrals to local social services of the Parish, before a crisis develops. The following are the various ministries under Care and Concern.
Bethany Group
This ministry tends to the needs of the recently bereaved and those who have lost a loved one and would like to talk. This is also for anyone interested in becoming involved with ministering at funeral liturgies as lectors, sacristans, hospitality ministers and servers.
Confidentail Consultation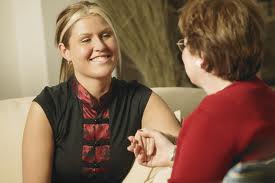 If you need a confidential talk about family issues, divorce, separation, depression, unemployment or any of the many things that cause hurt, consider contacting the caring ministry to set an appointment. Email: CareConcern@johnxxiii.ch
Food Pantry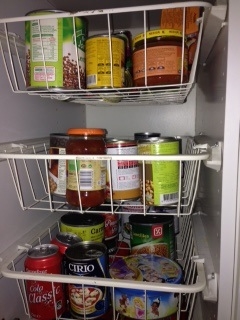 In order to ease the daily basic needs of the homeless in our community, the Parish provides a bag of provisions to those who ask.Contributions to the Food Pantry would be greatly appreciated, they may be dropped off at the Parish Office during office hours.
Keep in mind that the recipients of the pantry are homeless, so they have no means to cook food. Canned or packaged foods that do not need to be cooked are ideal
Soup Kitchen
The outreach program to the local community began in 1998. We support the efforts of the Geneva-based charity 'Carrefour-rue' by bringing parishioner volunteers to help 5 or 6 times a year at a 'Soup Kitchen'
that provides warm lunch to needy persons. New volunteers are always welcome. For more information, please contact the parish office or email: soupkitchen(at)johnxxiii.ch
Stephen Ministry


Stephen Ministers engage in twice-monthly supervision to ensure that they are providing the best-quality Christian care; the names of care receivers and specific details are never discussed. The caregiving is provided to everybody irrespective of their creed (or none) with some notable exceptions (i.e., Minors, couples, families, groups; and those with serious mental illness, suicidal or violent behaviors, substance abuse, severally manipulative persons, etc.)
Stephen Ministers are an extension of the pastoral care of the Church, not a casual visitor or a professional counselor. They are trained Christian caregivers. Their role is to listen and care—not counsel or advise. At St John XXIII today we have 16 Stephen Ministers trained to assist our community.
If you require further information please visit the Stephen Ministry website or for assistance, email us on stephen.leaders@stephenministry.ch.