Kairos is a religious retreat programme grounded in Christian incarnational theology. It is an experience of Christian community, with a series of talks given by both peers and adults.
Prayer and the Sacraments are an essential part of the programme, as well as the participants' involvement in discussions and other exercises. The programme lasts for three days with the challenge to continue the experience beyond this initial time frame; a concept known as the Fourth Day.
The follow-up to Kairos is important, whether as part of a Fourth Day activity or within the Confirmation Programme, so that the young people continue to integrate the retreat into their everyday lives. These sessions also provide an ongoing community of support.
Kairos is not a panacea of itself; rather, it deepens one's Christian life in an atmosphere where regular religious education and formation are available.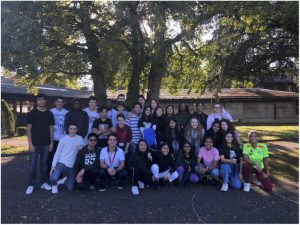 2019 October's Kairos retreat for Confirmation students took place at the John Knox Centre in Grand Saconnex. ...