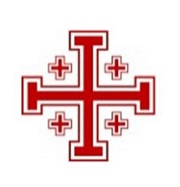 Kairos is our 4 day retreat for our teenagers preparing for Confirmation. It is "Teenage Led and Adult guided." What that means is that those who attended before will be the leaders in the following retreat.
History
The Kairos retreat was developed in 1965 in New York and now offered around the world in many high schools and universities. Planted by a team from St. Louis Missouri, St. John XXIII Parish began offering Kairos retreats as part of our Confirmation programme in 2008. Two years later in 2010, we translated and planted Kairos in french in Geneva at the St. Pie X parish . . . and it has continued to grow in the diocese of Geneva.
What is Kairos?
Kairos is a powerful and life-changing experience that allows teenagers the opportunity to step back from their busy lives in order to intentionally reflect on their relationships with God, with themselves, and with others.
Through talks from their peers, small group discussions, fun activities and participation in the sacraments of the Eucharist and Reconciliation, they come away with new friendships and a deeper, more meaningful connection to life … to God … and to others.
Here is a video of our last Kairos 15 retreat last October 27-30, 2022