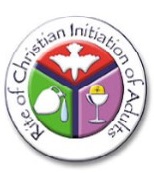 This is the normal form of preparation for those who are non-Christians to enter the Catholic Church. It may also be helpful for those who wish to enter into full Communion with the Catholic Church from other Christian traditions.
The time of meeting will be arranged to suit everyone concerned.
If you think you may be interested, further details can be obtained from Fr Paul. (This would also be appropriate preparation for adults wishing to celebrate the Sacrament of Confirmation.) All are welcome!