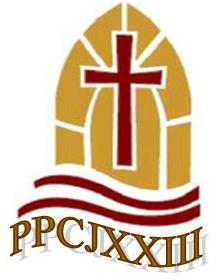 The PPC is responsible for organizing and implementing pastoral activities of specific ministries within the framework of the Parish Mission Statement. Members of the PPC also assist the priests by advising them on the various aspects of Parish Pastoral life.
The Parish Pastoral Council is a consultative body, pastoral in nature, because it strives to discern the movement of the Holy Spirit among God's people in the Parish. A Parish Pastoral Council gives its help to the Parish Priest in fostering pastoral activity; it investigates, under the authority of the Parish Priest, all those things which pertain to pastoral works to ponder them, and to propose practical conclusions about them. It is essential that Council meetings occur in the context of prayer and openness to the Holy Spirit, so that at all times the common good will prevail. Specifically, the Parish Pastoral Council's purpose is to enhance the process of:
pastoral planning
developing pastoral programmes
improving pastoral services
evaluating the pastoral effectiveness of various programmes and services
To contact the council, please email ppc[at]johnxxiii.ch.