We invite you to join us in a special Novena of Masses from 15-23 December 2023, celebrated at 18h30 every night during this period, here in our church.
Known as 'Simbang Gabi' (meaning "Church-going at Night"), this is a much-loved Filipino custom that we are delighted to host at St John XXIII. Come, join our Filipino community in these celebrations! Mass will be celebrated in English & a wee taste of Tagalog, no doubt! The music for the Mass will be in Tagalog and English.
We are delighted to have two priests from the Archdiocese of Manila. Fr Carlo was the assistant Secretary General of Philippine Bishop's Conference and Fr Kali was former Vice Rector of Manila Cathedral, both priests are currently doing further studies in Rome. They will come and lead our annual Novena.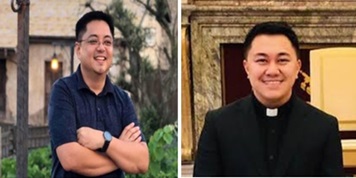 On our final night 23rd of December, there will be a sharing of Filipino foods in the parish hall with a glass of Prosecco!