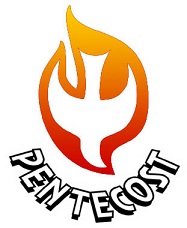 We pray and hope that you enjoyed the Lenten retreat and that you experienced a deeper prayer life and learnt new ways of praying. As you know this retreat was done in partnership with the Ignatian Spirituality Center (ISC) in Glasgow.
Again in partnership with the ISC we are now extending and offering a further retreat – the Pentecost retreat with the theme of "Journey in Hope". The retreat will be 6 weeks in duration and have daily readings and reflections and cover a new theme each week . The themes are:
Week 1 – I know the plans I have for you
Week 2 – Seeing as God sees
Week 3 – Growing in love and compassion
Week 4 – Called and Gifted
Week 5 – Go out to the world
Week 6 – Filled with the Spirit
The retreat will have a similar format to that of the Lenten retreat which means that you can use the daily material for your personal reflection or you can join a group. The group will meet on a weekly basis for approximately an hour where you can share with your fellow pilgrims your thoughts and experiences. Many Parishioners found the sharing within their Lenten retreat group very beneficial and were strengthened and enriched by the deep sharing, love and care of their fellow group members.
Registration :
To register for a group please visit the Geneva ISC site and
Click here
. If you are currently part of a Lenten sharing group and which will continue, you need not register again. The registration is only for new friends and/or if your Lenten retreat group will not continue.
Material for retreat
: The Pentecost retreat material is on line only (therefore no hardcopy books are available). The material can be accessed by clicking on this
link
.
Should you have any questions please contact us on "lentenretreat@johnXXIII.ch.
We pray that you may have a joyful and hopeful retreat leading up to Pentecost!