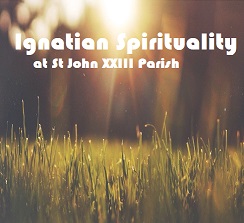 GETTING TO KNOW ST. IGNATIUS
Who is St. Ignatius and is he still relevant?
SATURDAY, 3 OCTOBER 2020
TIME: 2.30—4.00 P.M.
Online virtual programme
To register click here
For more information go to the
Ignatian Spirituality Centre Geneva
website here
This Saturday reflection will look briefly at St Ignatius' life and how some of his key experiences can touch and inform our own life experiences. There will be input, time for personal prayer and a chance to share with others. Everyone is very welcome!